Matthew Clark
Matthew Clark's Latest Posts
A man was robbed while sitting in a taxi in Castle Street, High Wycombe.
More than 500 firearms have been handed in as part of a two week gun surrender run by Thames Valley Police along with Hampshire Constabulary.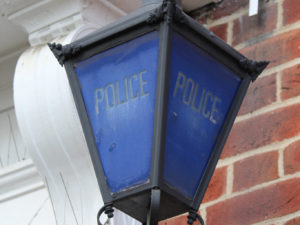 Police have charged two people in connection with a fatal collision in High Wycombe on Monday 16th January 2017.
Campaign group SaveWycombeHospital are calling for supporters to sign two petitions to protect the land on which Wycombe Hospital stands.
Police have charged a man with offences under Sporting Events Act 1985 following an incident at Adams Park, High Wycombe.
Black Friday special offers will be coming to High Wycombe on Friday 24th November 2017.
A new artisan 'real coffee' take away bar has opened in Paul's Row, High Wycombe.
Police have issued CCTV images after a series of thefts from vehicles which all took place on just one day.
The Chairman of Buckinghamshire County Council has hosted an afternoon tea for three Buckinghamshire platinum wedding couples.
A fatal mid air collision involving a light aircraft and a helicopter occurred at Waddesdon, near Aylesbury.